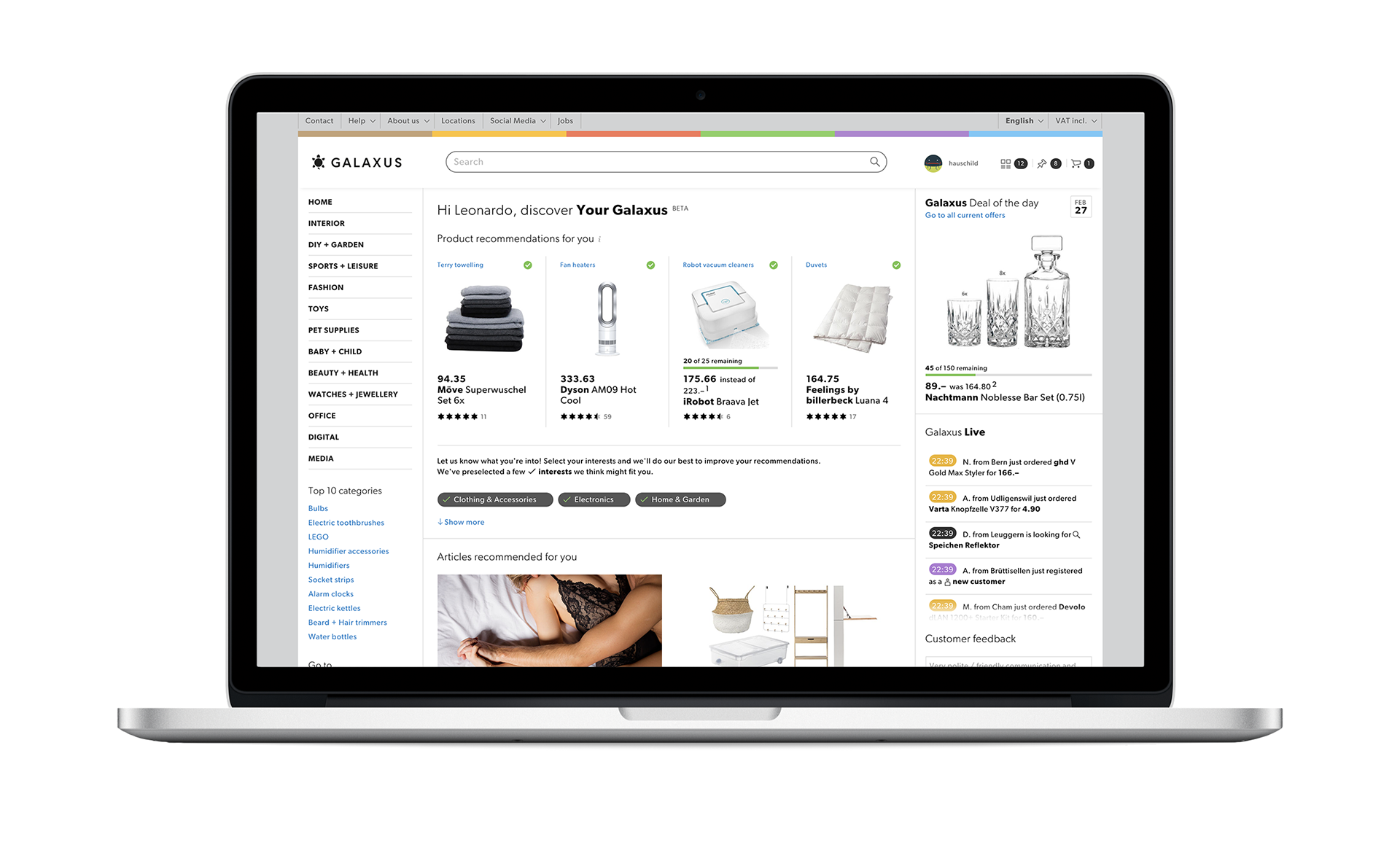 Digitec Galaxus is the biggest retailer in Switzerland and has the vision to become the Kings of E-Commerce. 
I work on www.digitec.ch and www.galaxus.ch with a cross-functional team to create the ideal personalized experience to our customers.
As part of the Personalization Team, I work with our Engineers, Product Owner, and UX Researchers on bringing the right content to the user at the right time. We strive to create a unique experience for each user so that discover the right products for them, driving up their satisfaction and giving them a reason to come back for more.